Politics
Albanian parliament fails to elect a president in 1st vote
AP - May 18
TIRANA, Albania (AP) — The Albanian Parliament on Monday failed to elect the country's next president after no candidates were nominated for the first round of voting.
---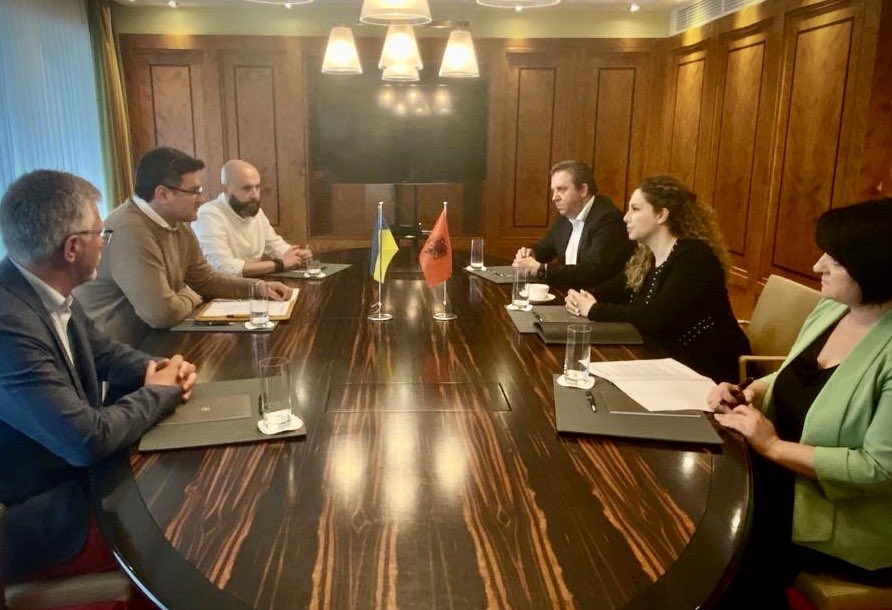 Albanian and Ukraine agree Russia must be further isolated
newsonalbania.com - May 14
WEISSENHAUS, Germany, May 14 (NewsOnAlbania) - Albanian Foreign Minister, Olta Xhacka, and Minister of Foreign Affairs of Ukraine, Dmytro Kuleba, are convinced Russia must be further isolated until it ends its aggression.
---
Albanian government must prioritise vulnerable people amid price crunch
euractiv.com - May 12
The government must provide financial support to society's most vulnerable while scaling back on non-priority expenditures to help the country through this difficult period, according to the Governor of the Bank of Albania, Gent Sejko.
---
Albania to go digital as of May
euractiv.com - May 02
Albanians will have to use the government's e-services portal from Monday to receive the vast majority of public services, including collecting copies of their birth certificates, paying taxes, and more.
---
EU: Time to begin membership talks for Albania, N Macedonia
AP - Apr 28
TIRANA, Albania — The European Union is working hard to convince Bulgaria and North Macedonia to end their dispute and open the way for EU membership talks for North Macedonia and Albania, a senior EU official said Thursday.
---
Albania may go it alone in bid to launch EU membership talks
AP - Apr 07
TIRANA, Albania — Albania's prime minister said Thursday that his nation may go it alone in its efforts to launch European Union membership talks, turning its back on a stalled joint bid with North Macedonia.
---
Many evacuated Afghans find shelter in Balkan countries, particularly Albania
DW News - Sep 15
After the Taliban's takeover, there is an urgent need to find shelter for Afghans airlifted out. Albania has been negotiating with the US on accommodating people who have fled in Tirana.
---